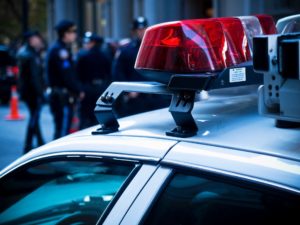 Have you been charged with a crime? Do police investigators want to ask you questions about a possible criminal matter? Before you say anything to law enforcement, it is crucial that you meet with an experienced criminal defense attorney.
Traffic offenses may seem minor, but they can easily affect many aspects of your life. Penalties for seemingly simple traffic offenses may include fines, license suspensions, increased insurance rates and may even include jail time. If you are facing a traffic ticket of any kind, it is in your best interest to contact a knowledgeable criminal and traffic defense lawyer to help you defend yourself against the charges.
Is your Driver's License suspended or Revoked? Badillo Law Group can help you request a formal hearing to reinstate your license with the Secretary of State.
At the State of Illinois, the Administrative Hearings Department primarily conducts hearings for drivers seeking reinstatement of a license that has been suspended or revoked due to driving under the influence (DUI) of alcohol or other drugs. If suspended, you temporarily lose your driving privileges for a designated period of time or until you meet certain reinstatement requirements. If revoked, your driving privileges are taken away indefinitely and you are required to have a hearing to apply for driving relief.
Non-driver hearings involve the denial, cancellation, suspension or revocation of titles and registrations of vehicles, automobile dealerships, remittance agents, commercial driving school licenses, reciprocity/prorate audits and administrative revocations.
We have many years of experience successfully reinstating clients' drivers licenses. Call us today for a free consultation.