Claudia Badillo
Attorney at Law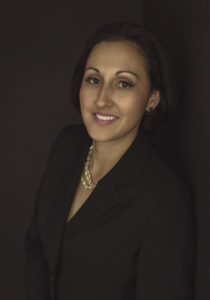 Claudia is an attorney specializing in consumer bankruptcy.  She was born and raised in Chicago and is of Mexican and Colombian descent.  She is a native Spanish speaker.  She is a board member of the Puerto Rican Bar Association, a member of the Hispanic Lawyers Association and the American Bar Association. She has been an attorney since 2008, and is a graduate of Chicago Kent College of Law where she clerked for the Cook County Public Defender's office.  She attended Northwestern University for undergraduate studies. She has many years of experience helping clients file for bankruptcy protection under federal laws.  Her main focus is representing consumers and creditors in consumer bankruptcy cases.  Other fields of law she practices include: foreclosure defense, loan modifications, contract review, not-for profit law, and business start-ups.

Claudia is a contributor to the Chicago Daily Law Bulletin, writing about fitness.  In her spare time she likes to run, play volleyball and take ballet classes.
David Badillo
Attorney at Law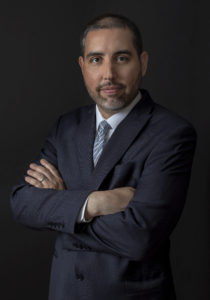 David Badillo earned his Juris Doctorate from Western Michigan University and his B.A. from the University of Illinois at Urbana-Champaign. He is fluent in the Spanish language and has over 10 years experience defending traffic, misdemeanor and felony cases as well as administrative hearings with the Secretary of State. David has handled all aspects of criminal cases in state, federal and local courts.

In his spare time, David volunteers with several community service groups that provide pro bono legal clinics to low income individuals. He also enjoys playing golf and spending time with his family. David is also a past President of The Puerto Rican Bar Association of Illinois and is a member of The Hispanic Lawyers Association of Illinois and the Hispanic National Bar Association.